Picnic Area at Año Nuevo State Park
The Año Nuevo Picnic Area near the Marine Education Center and Park Store has been upgraded to be ADA compliant. This involved grading the soil so that it is level, building foundation walls, compacting the soil and installing new fencing around the perimeter. The new picnic area is two levels with access to the lower level via either stairs or a ramp making both levels accessible to all. I am sure visitors for many years will enjoy the benefits of this project designed and supervised by State Parks and constructed by State Parks staff and the California Conservation Corp.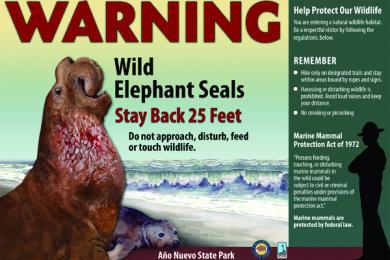 Interpretive Signs
There are three new signs for Año Nuevo. One, welcoming visitors and giving an overview of the park, will be located near the Año Nuevo Point trail head. A second sign will be installed at the entrance to the Natural Preserve to give impact to the Preserve entrance. The third sign is an interpretive one (shown at right) inside the Preserve to explain the reasons for giving marine mammals the space that they deserve.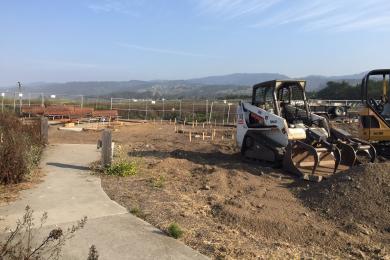 Half Moon Bay Campfire
The Half Moon Bay Campfire Center, described in our newsletter in 2016, is well underway.  Fencing was installed around the complex, and the project will be completed within three months.  Construction of this project was timed so that the summer campfire program would not be interrupted and the snowy plovers would not be nesting on the beaches.  We hope to have a celebration when the construction is completed.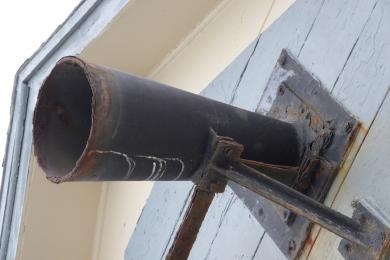 Pigeon Point Fog Signal Building
The project to restore the exterior of the Fog Signal Building at Pigeon Point was started this spring by CSPA and State Parks hiring Architectural Resources Group (ARG) to prepare the drawings and specifications to restore both the building's exterior and the fog horns. We have split the project into two parts along those same lines to make funding easier.  We will be looking for grants and donations to move these projects forward.
If you would like to donate to any of these projects specifically, please note which project you wish to support on your donation either by check or online on our website.