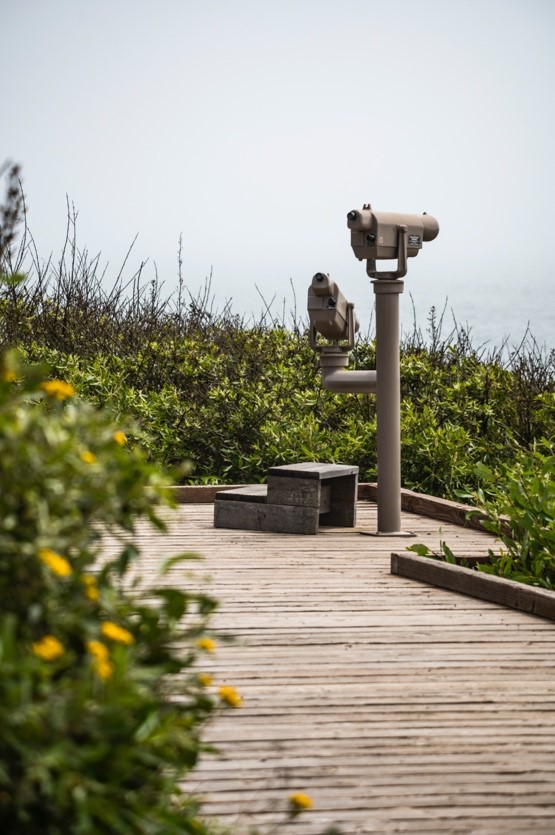 And, yes, there are lots of elephant seals there to check out.  For the most part they are there for their seasonal "catastrophic" molt (a process that causes them to shed their coat and replace it with new, silver fur), so look for them to be disheveled in appearance as in this photo.
Expect a beautiful hike out to the seals including spectacular, fragrant yellow bush lupine in bloom along with Indian paint brush and other wildflowers along with an array of grasses blossoming along the trail.
Año docents will be out at Bight Beach and South Point to welcome you and answer all your great questions. North Point will still be closed, but on the trail to South Point you will get a peek at a new metal bridge that CSPA has funded and you can appreciate that in future years you will be able to hike the entire way out to spectacular North Point during a greater part of the season with the bridge in place to enable crossing of the little creek that bisects the trail. And don't forget to check out the view through the CSPA funded telescopes at the Bight Beach overlook.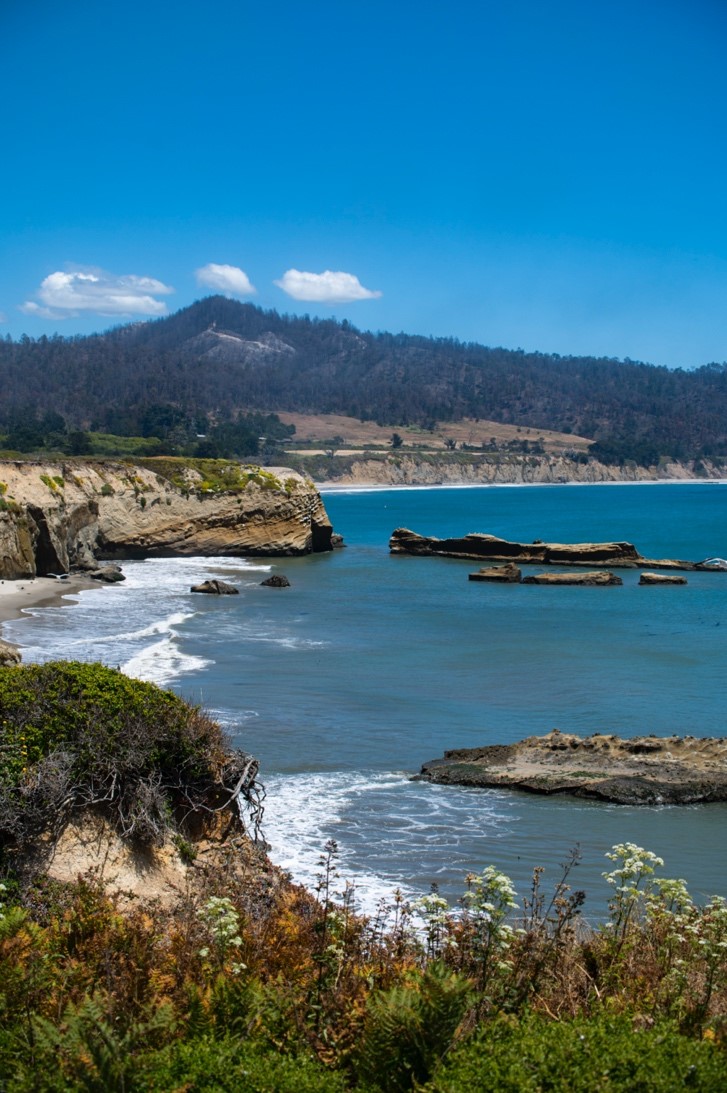 John Fox, awesome docent since 1995, and his latest docent mentee are excited to be on the schedule to be out for the first Saturday in the reopened park. Come out and say hello!
Here's a quote from Ziad Bawarshi, a Ranger at the park: "We're very excited to open the Año Nuevo Coast Natural Preserve and elephant seal viewing areas. We have staff and volunteer docent naturalists ready to go to provide a safe and enjoyable experience. The bush lupine bloom has been extraordinary this spring and summer and of course elephant seals always put on a show. We are looking forward to greeting visitors once again!"
Finally, consider bringing a picnic lunch along with you and enjoying a meal in the picnic area overlooking the Monterey Bay Marine Sanctuary and explore the adjacent reopened Marine Education Center or enjoy your picnic on Cove Beach while watching the waves and the surfers.
Oh! and one last bit of good news just in. The Año Nuevo park store will be reopening on the same days so while you are visiting, stop in and pick up a birthday gift or a T-shirt or an educational children's book with all profits going back to support our parks.
Hope to see you at Año soon!