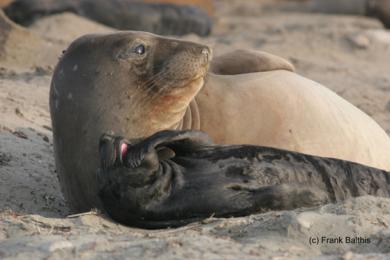 Seal Adventure-- tickets and information will be available early January 2023.
Thousands of visitors come to Año Nuevo, during the breeding and mating season, to watch as two-ton male elephant seals battle for access to females, and pregnant females give birth to their pups. Normally, time viewing the seals is limited to accommodate the large crowds of people.  This event offers extended viewing with four periods over a single weekend in January.
Funds raised will be used to support interpretive and educational programs, and park improvements at Año Nuevo and 14 other California State Parks on the San Mateo County coast.